Heart of the Valley Animal Shelter
Projects
Client Profile
Heart of the Valley Animal Shelter is a private 501 (c)(3) non-profit organization located in Belgrade and serves the Gallatin and Madison valleys. The shelter also has contracts to serve as an impound facility for animal control officers of Gallatin County, the City of Bozeman, and the Town of West Yellowstone. The mission of Heart of the Valley is to compassionately shelter the lost and surrendered pets of Gallatin and Madison valleys, and to enhance the lives of people and companion animals through pet adoption and education.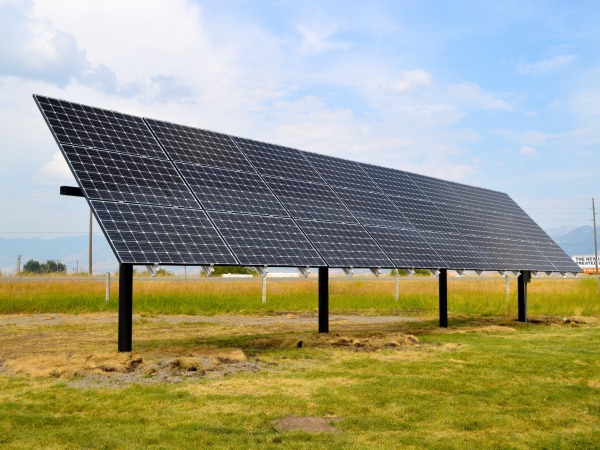 PRODUCTION
13,875 kWh per year
PANELS
36 LG 280-Watt Solar Modules
INVERTER
Fronius IG Plus 10 kW Inverter
MOUNT
7.2 kW Multi-Pole Mount Array & 2.8 kW Roof Mount Array
WARRANTY
25 Year Power Warranty, 10 Year Install Warranty
The Shelter Goes Solar

The public benefits of this organization are many, but so too are the operating costs of their large facility which houses one of the largest homeless pet populations in Montana. In initially discussing the project with HOV's executive director and director of operations, they enthusiastically sought the energy bill reductions afforded by the solar system installation to help ensure that the Animal Shelter would be able to meet its operating costs and continue to run its valuable programs for many years to come. Further, they wanted to demonstrate their support for clean energy and sustainability through action, as a means to advance it's recognition within the community of Bozeman as a long-term, socially responsible organization worth supporting.
Unique Challenges
With numerous eligible buildings and roof spaces, initial analysis of the property revealed many options for a system design. With the goal of raising awareness for renewable energy through high visibility of the system, the solar modules were split into two arrays: one on the obvious roof area above the building's entryway, and one in the field adjacent to the highway, in the prime view shed of interstate drivers. This made for complex electrical distribution from two distant areas to the inverter location in a central mechanical room.