Projects
Client Profile
Eagle Mount is an incredible organization that provides therapeutic recreational opportunities such as skiing, horseback riding and aquatics for people with disabilities and young people with cancer. Situated on 19 acres south of town, the campus features a state of the art Aquatic Therapy Center, Therapeutic Riding Center and runs programs at nearby resorts such as Bridger Bowl and Big Sky.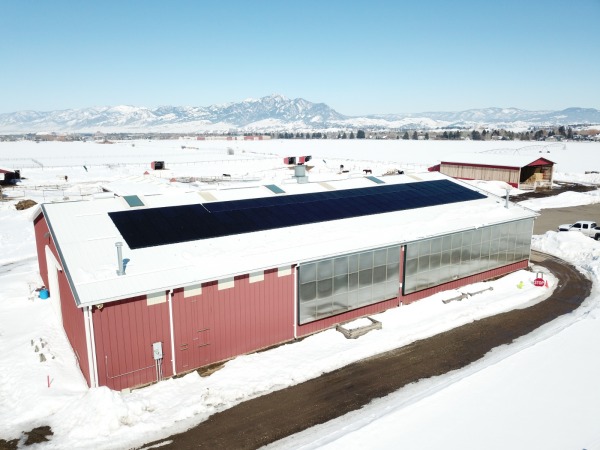 PRODUCTION
Approximately 26,290 kWh/year
PANELS
Trina Allmax M Plus 290 Watt Solar Module (x76)
INVERTER
Fronius Primo 10.0-1 (x2)
MOUNT
SnapNrack Series 100
WARRANTY
25 Year Power Output Warranty, 10 Year Manufacturer's Warranty
Bozeman Community At Its Best
To support the longevity of such a valued, mission driven organization like Eagle Mount, the project was executed in the spirit of good will and in-kind contributions. Ken Ketchum, a local citizen committed to increasing renewable energy in Bozeman as well as a previous OnSite Energy customer, generously funded the project as a gift that will continue to give over the years;
OnSite Energy provided the engineering, procurement and construction services at cost; and SIME, a local contractor and Eagle Mount board member, donated excavation services.
Making a Difference
Every kilowatt-hour produced by this solar system will add up to a significant reduction in the long-term operating cost of Eagle Mount's campus. Its environmental impact will also be significant, estimated to avoid the CO2 emissions equivalent of burning 450,645 lbs of coal over its 25-year expected lifetime.

"Eagle Mount is very grateful for the opportunity to make our 19-acre campus more environmentally friendly while also being fiscally responsible" stated Jennifer Beaston Hedrick, Executive Director of Eagle Mount. "It is a great project that showcases my favorite aspects of Bozeman; generosity, forward thinking, cooperation amongst multiple people, common sense, and get it done attitude."